About us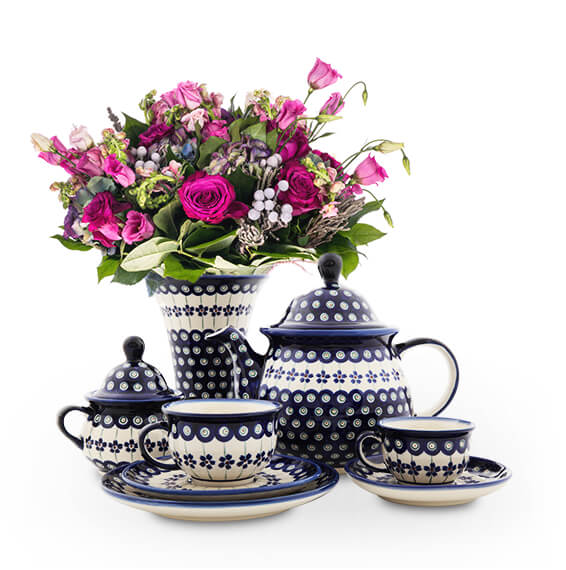 BunzlauerKeramik.com
On BunzlauerKeramik.com you are find a wide selection of original handmade Boleslawiec ceramics with its typical peacock design. See for yourself how many variety the Boleslawiec pottery offers. All Polish Pottery vessels are in the quality of group 1A and tested by trained personnel.
Products from Boleslawiec Pottery has been appreciated for many hundreds of years, through his special qualities. They impresses with its high burning temperature, whereby the products are fire resistant and durable. The cans can, for heating of water or other liquids, be placed directly on an open flame. Of course all the other Boleslawiec Pottery Products - like soup bowls, plates and casseroles - can be used in the oven to baking.
5 years warranty on all Boleslawiec Pottery products.
Hundreds of years of experience in formulation and manufacturing ensures the high service properties of the Boleslawiec Pottery products. The Polish Pottery dishes are color-stable, microwaveable, dishwasher safe, stable and with a long live time, so your grandchildren can in some years have fun with it. Because the special pug of the "Boleslawiec-Naumburger pug-area" and the high temperature of 1250 ° C, by the ceramics is burned, is the Boleslawiec Pottery ceramic absolutely fire-resistant.
For these and many other reasons, we are pleased to offer 5 years warranty on all Boleslawiec Pottery products.